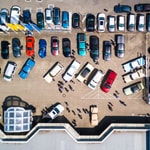 When shopping for a used car, buyers may need extra time to make a choice. The sheer variety of used models available, be they trucks or cars or other models, might lead some to wonder about what choice to make. That might be a good thing, as variety allows buyers to find the most beneficial vehicle.
Used car shopping comes with many potential positives, with access to variety being one of them. Modern vehicle manufacturing produces vehicles "built to last" and loaded with technology. Such things prove attractive to someone wanting to buy a used car.
Costs and savings rank at the top of many used car buyers' lists. Yes, used cars come with lower sales prices than new models. Other savings may exist, including lower insurance premiums.
If you want to discuss options for buying a used car in Doylestown, contact Thompson BMW. Our inventory may have the right used car for you.