Sales Department is OPEN!
We are ready to greet customers in our showroom, no appointment is needed. You can also now test drive any new BMW vehicle or pre-owned vehicle. Please keep in mind that masks are required when you enter our facility and rest assured that your safety is foremost in our thoughts and we are taking every precaution.
Sales Hours: Mon-Thurs 8-8, Fri 8-6, and Sat 8-5
---
We are OPEN for Sales!
Call 267-898-2495. We are ready to assist you. Shop now. Browse our 
new BMW inventory
 or our selection of quality 
pre-owned vehicles
. We'll provide touch-free delivery in a clean dealership area or to your home. Every vehicle is sanitized prior to delivery. If there's a Sales Associate you'd prefer to work with, just ask and we'll set you up with them remotely.
Our Service Hours are Mon-Thurs 7:30-8, Fri 7:30-6, and Sat 8-5
Customers can call 215-340-3900 or 
schedule an appointment online
. Our service staff will maintain social distancing protocols and sanitize your vehicle after service is completed. For after-hours emergencies, call 267-489-3900.
The safety of our employees and customers is our top priority. Therefore, as required by our Governor, masks must be worn to enter our facilities. If you have any questions or concerns regarding purchasing or servicing a vehicle during this time, please 
contact us online
 or via phone. We're here to help.
Thank you for your support and patience during this challenging time.
---
Updated 4/3/20:
If You Need Us, We're Here.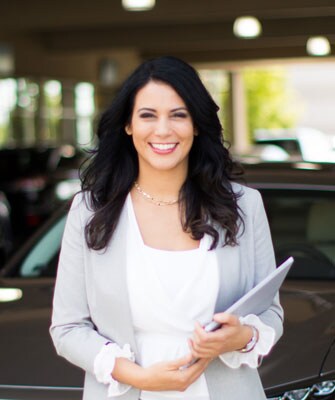 Fifty-one years ago, Jack Thompson started The Thompson Organization with one simple philosophy in mind..."We're not in the car business, we're in the people business." And now more than ever, our people and their safety are our top priority.
While we are open to serve our community and take care of your repair needs, we are not looking to drive more business to our Service Centers. In fact, you won't see us advertising to encourage people to do just that.  
However, if you feel that your vehicle needs attention to ensure both your safety and those that you love, contact us immediately. We are here to help. If your maintenance or repair can wait for a couple of weeks, we'll be here then too, healthy, when all this is over. 
To all those in the healthcare field and the first responders on the front line, no matter what make or model you drive, we can service your vehicle. Count on Thompson to get your repairs done quickly so you can get to work, where you are much needed. We thank you for all that you are doing to keep us safe.
To our employee's husbands, wives, daughters, sons, mothers, fathers, brothers, sisters, significant others, partners and friends, we are doing our best to keep your loved ones safe. And at this time, all employees continue to be paid and receive benefits. To our amazing staff, we stand with you and will get through this together, becoming stronger because of it.
The Thompson Management Team